If you're in the market for second-hand, recycled and spare parts for Subarus, T&H Subaru Wreckers Melbourne can supply the parts you need. With a wide range of spare parts available in our online store and a team of experienced wreckers ready to get you what you need. As a Subaru parts specialist, we're confident we'll be able to help you find the parts you're looking for.
We stock a wide range of Subaru parts, including tyres, clutches, exhausts, radiators, driveshafts, transmissions, brakes,  brake hoses, ignition systems, onboard computers, and more. Browse our range online or talk to our team today.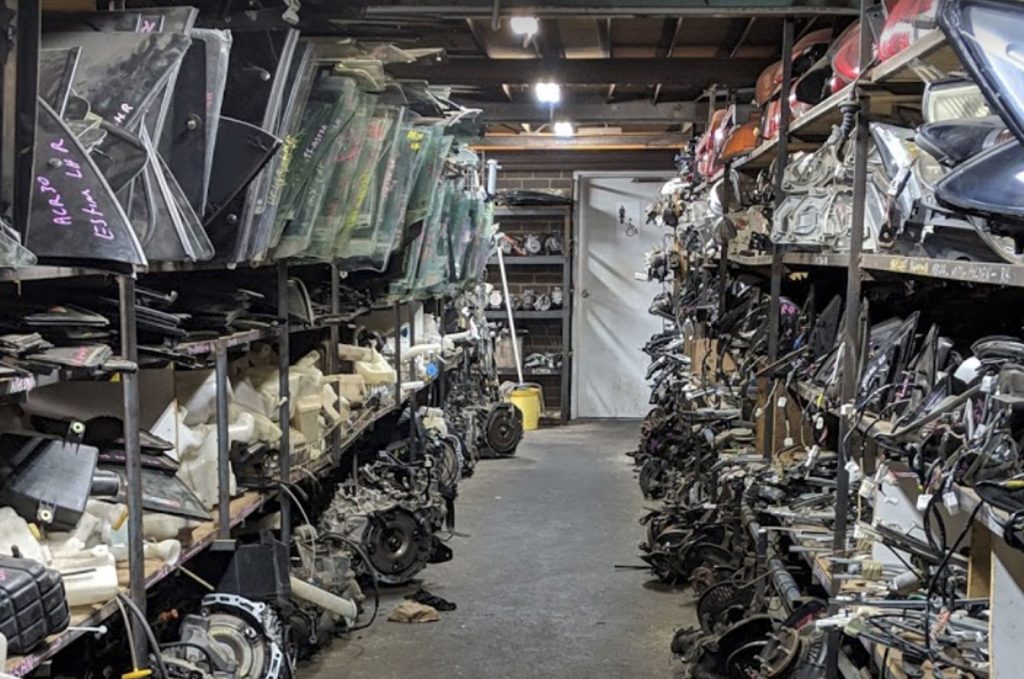 Melbourne Wreckers Hotline - Parts Delivered Fast
As one of the leading Subaru wreckers in Melbourne, we have access to a large network of wreckers and suppliers through the Melbourne Wreckers Hotline. If there's a specific part you're looking for and you can't find it in our online store, simply call our team and we'll be able to find it for you at a great price. We specialise in sourcing parts for Japanese car brands like Subaru, and have years worth of contacts, stock and experience working with Subarus, suppliers, and other wreckers. We can track down the parts you need fast and get them delivered to you on time and ready to go. Between our massive Subaru scrap yard and parts warehouse, and our network of Melbourne based Subaru wreckers, you can be sure you'll find what you need here. Discuss your needs with our team today and we'll work with you to get you the Subaru parts you need. 
Subaru Parts For All Models
Since 1983 we've specialised in sourcing and supplying parts for Japanese cars like Subarus. With years of experience behind us we've got everything you need to repair or upgrade your Subaru on a budget. We have Subaru car parts available for all the most popular models, including:
Subaru Forester
Subaru Exiga
Subaru Legacy
Subaru Impreza
Subaru Crosstrek
Subaru Liberty
Subaru Outback
Subaru WRX
Subaru Ascent
Subaru Tribeca
Buy Online or Call T&H Wreckers Today
For almost 40 years T&H Subaru Wreckers Melbourne have been supplying Australians with spare car parts. We can help you get the parts you need for your or your customer's Subaru faster than ever before, with same day and next-day shipping available. We also offer installation on select parts, allowing you to get your part installed directly if you bring your Subaru in. Whether you're looking to repair or upgrade your own Subaru, or repairing a clients, we can provide you with the parts you need to get the job done. 
Reliable High-Quality Parts
With T&H Wreckers you always get high quality parts you can rely on to last the distance. To make sure the parts we sell are ready for use we put them through a series of tests and checks that cover all the main aspects of the part. There's nothing worse than spending hours installing a part and then having it break down just days or hours later. While we can't prevent this from happening completely, we can make it easier for you. All our standard parts are covered by warranty, meaning if something does go wrong you can get a replacement part quickly and easily. Conditions apply.
Browse Our Subaru Parts Online​